The Mission of the Society
The St. Andrew's Society of Pittsburgh was established in 1990 to preserve and promote Scottish heritage and traditions in the Greater Pittsburgh Area through educational, philanthropic, and social endeavors.
Membership is open to those who trace their lineage back to Scotland, and to those who have an interest in the heritage and traditions of Scotland.  Visit our Membership page to learn more.
To contact the St. Andrews Society of Pittsburgh please Contact us.
What the Society Offers
Board meetings are on the first Wednesday of each month, all are welcome!
View our calendar to see all of St. Andrew's Society Events
The St. Andrew's Society of Pittsburgh sponsors activities like: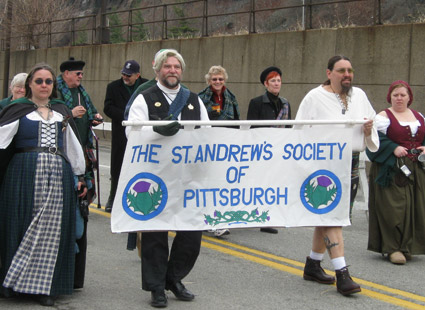 Hogmanay Party
Burns Night Dinner
Whisky Tasting
Tartan Day Celebration
Family Picnic
Balmoral Classic
US National Junior Bagpiping & Drumming Competition
Scottish Nationality Room
Kilted Klassic Golf Outing
Ligonier Highland Games
Fall Ceilidh
St. Andrews Dinner
A Scottish Christmas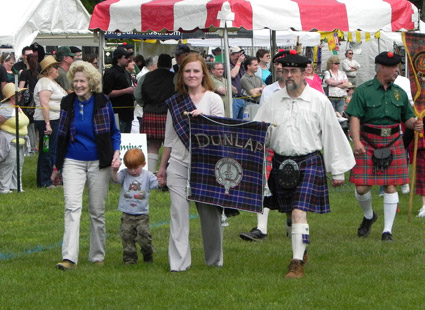 The Society also offers special interest groups that meet informally throughout the year, studying things like: Scottish History and Genealogy.
If you would like to further your knowledge of Scottish heritage and traditions, there are plenty of opportunities in the Greater Pittsburgh area, including:
Highland Dancing
Bagpiping and Drumming
Scottish Country Dancing
Celtic Harp
Highland Games
Weaving
Scottish Fiddle
Genealogy
Gaelic Study Groups
Scottish Speakers
Scottish Singing
Scottish Story Telling
Celtic Drop Spinning
Whisky Tasting
Scottish Heavy Athletics
Military History Reenactments
Tin Whistle
Rugby Football
Scottish Breed Dogs
Scottish Art
Scottish Influence on W. PA history
If you're just interested in enjoying the fellowship of other Scots, the Society holds meetings in different locations in the Greater Pittsburgh area, and enjoys formal dinners and informal gatherings throughout the year – including ad hoc events like our evening at the River City Brass Celtic Connections concert, and our evening at the Julie Fowlis Gaelic singing concert.