On the Death of Her Majesty Queen Elizabeth II
It is with great sadness we acknowledge the passing of Queen Elizabeth the Second, a beloved monarch for seventy years. She was a revered monarch and will be missed.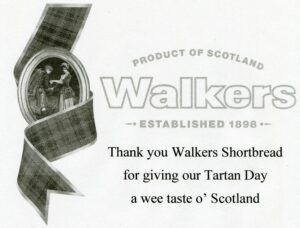 Many thanks to Walkers Shortbread for satisfying our tastebuds and tummies at Tartan Day 2022!
Saint Andrew's Society of Pittsburgh
is a 501(c)(3) organization